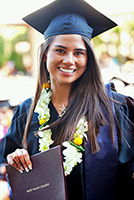 Career Evening - Wednesday Jan 22 - At 6 PM in Fox Center.
Welcome to the Department of Digital Media/Internet Service at West Valley College. We educate and train students for careers in Digital Media and transfering to four year university programs.

Many of our students go into the fields of web design, web development, marketing, commercial art, and digital video. The department also supports lifelong learning.
Courses are offered in person and online, and students are encouraged to work on projects and products that will be launched and marketed for their coursework and/or professional purposes.
Digital Media/Internet Services students possess many different levels of experience, formal education, and country of origin.
If you need assistance signing up, please call Jean at 408-741-2435 or Jeff at 408-741-2432
Spring 2014 CLASS INFORMATION

NEW STUDENTS ENROLLING IN SPRING 2014
Upon registering you will need to declare a program:

DM/IS CERTIFICATES:
Digital Media Design and Production

Digital Publishing

Web Design and Production (Production Emphasis)

Web Development

Web Design and Production (Design Emphasis)

DMIS DEGREE:
AA DEGREE LIBERAL ARTS (Transfer or Non Transfer) Comm & Media



DM/IS COUNSELLING:
Please contact Jeff Rascov(jeff.rascov@wvm.edu) or Jean McIntosh(jean.mcintosh@wvm.edu)
to discuss registering and scheduling your classes.


---
The Digital Media Department offers Professional Training in the latest Video Editing application both Macintosh and Adobe software are taught. Check out our Channels on both Video and Youtube