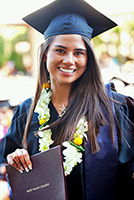 Welcome to the Digital Media/Internet Service department at West Valley College. This program has been at West Vally for over 14 years. We concentrate in both training students for a career in Digital Media and transfer to University. Digital Media covers all kinds of visual design field. Many of our students go into the fields of Web Design, Web Development, Marketing, Illustrations, and Digital Video. The department also supports lifelong learning, and as such, students interested in learning about digital media outside of employment are welcome. Courses are offered in person and online, due to the nature of their topics, and students are encouraged to work on projects and products that will be launched and marketed for their coursework and beyond enrollment. Digital Media/Internet Services students come to class with many different levels of experience, formal education, and country of origin. Emphasis is on a balance of the creative, production, development, and market aspects of Digital Media and Internet Service.
Some new fun classes offered this Fall, These all count towards current degrees/certificates and new degrees/certificates.
Great News!!! All New Degrees and Certificates have been submitted to state for Final Approval. Please check the list under degrees and certificates.
Portfolio Students Present on May 13 2013. Check out the Portfolios.